As mentioned in the previous few posts, Kristenisms now also has an Etsy shop!  I was hoping to post an official announcement once I had the shop set up exactly how I want it to be, but alas, things are moving along SLOWLY, and I thought it best just to make it officially known now.
If you click on this badge, it will take you right to my shop: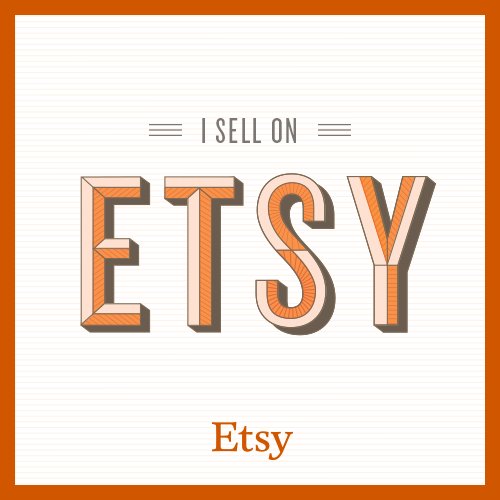 My goal is to sell my knit and crocheted items (and some sewing) exclusively at the shop, but I have some vintage collectibles for sale there currently as well.  For anyone who has given setting up shop on Etsy a shot, you know that generating traffic and getting noticed is not an easy feat, and it seems, for now, that I get more visitors viewing the collectibles than anything else.  I'm hoping a few sales there will help gain my shop some credibility for shoppers who are nervous about buying from a brand new seller.  And then maybe my hand knits will start to sell.
I am having fun with the shop so far, and I haven't had any trouble stocking it.  This past weekend, I made the cutest, felted wool bowls!  I'm in love with them!!!
I listed two today, and I have more that are still drying on blockers.  I plan to post about how I make them eventually.  Notice the awesome, vintage, metal, distressed button?  Embellishing the bowls has given me an excuse to dip into my vintage and antique button collection.  I have so many ideas!
So anyhow, wish me luck with my Etsy endeavors! 
I promise to post about last year's county fair exploits soon!  I really mean it…  I did sort through the photos after my last post in preparation to write all about it.  Meanwhile, I need to get planning for this year's fair entries.  I can't believe it's almost May!
~Happy knitting!